2022-2023 Dreadbot Season
The Dexter Dreadbots kicked off their 2022-2023 season with our traditional open informational meeting for existing and interested students and their families. Though the years of the pandemic halted our team growth, we see hopeful signs of its resuming in the coming years!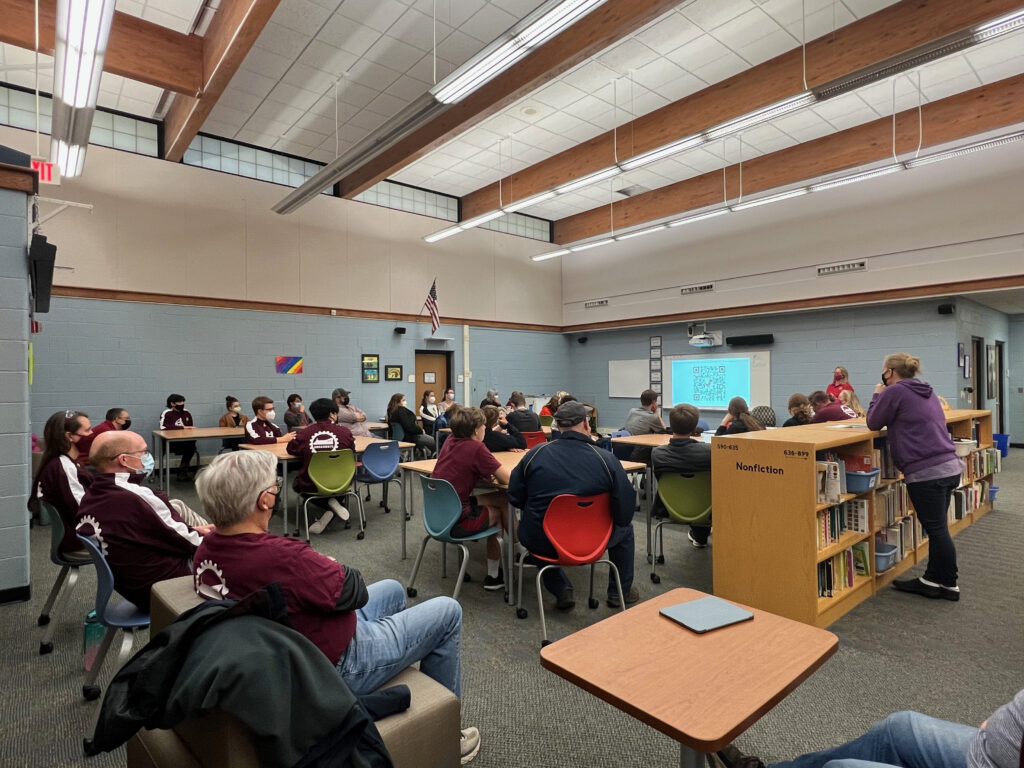 On December of 2022, just before the winter break, we moved into new digs. Our new location in Bates School provides us with three mostly unshared rooms (one of which we share with the FTC team), and with gym space for our use only during the FIRST season. This is a great improvement over our previous space which provided us with a small unshared shop space, and a classroom in use during the school day by an elementary class.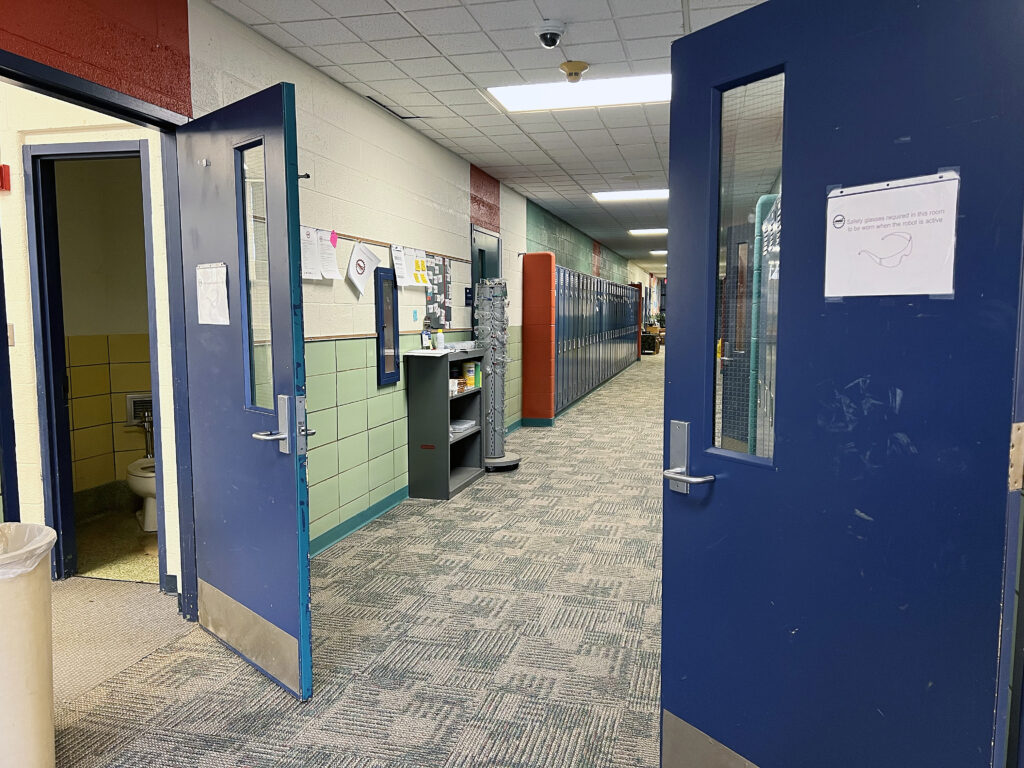 The 2023 FIRST season started with Kickoff on January 7, and we hit the ground running, fully enjoying expanded opportunities in our new space. From planning, prototyping, show-and-tells, and finally a voting night, to one week later beginning production on what will be our 2023 bot for Charged Up!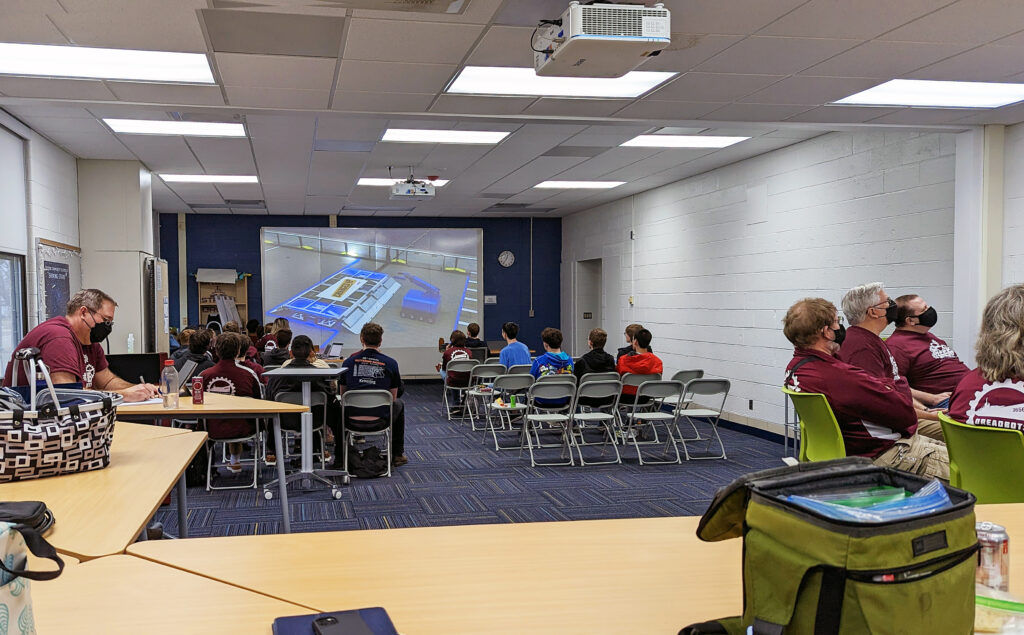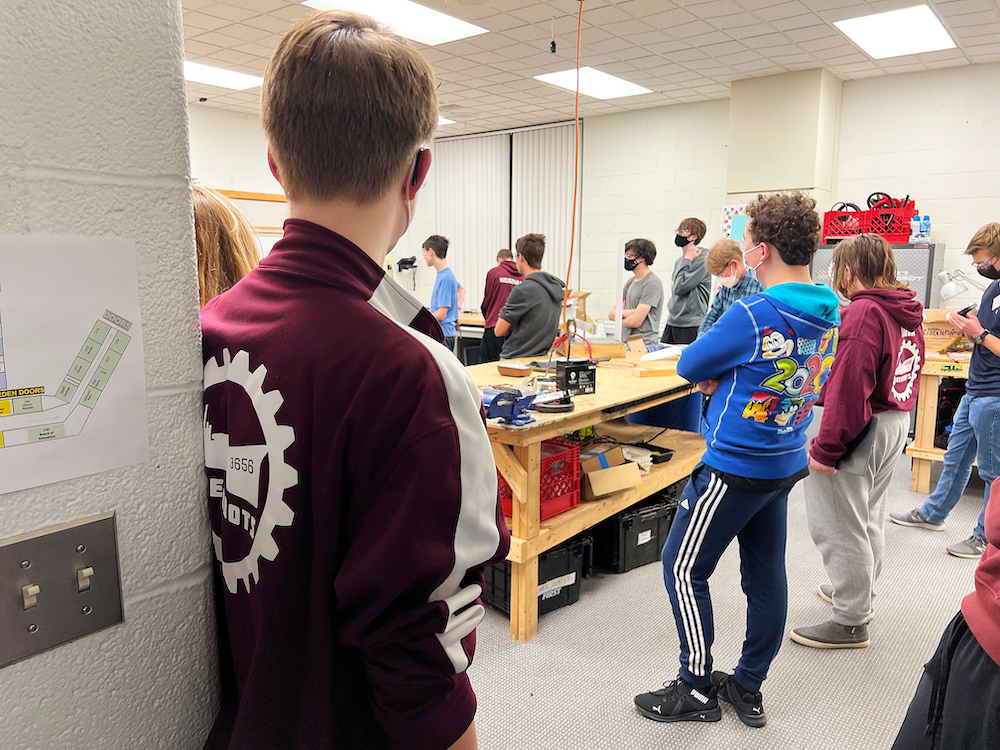 On February 9 we held a ceremonial handoff from mechanical/electrical to programming/vision. We have a robot!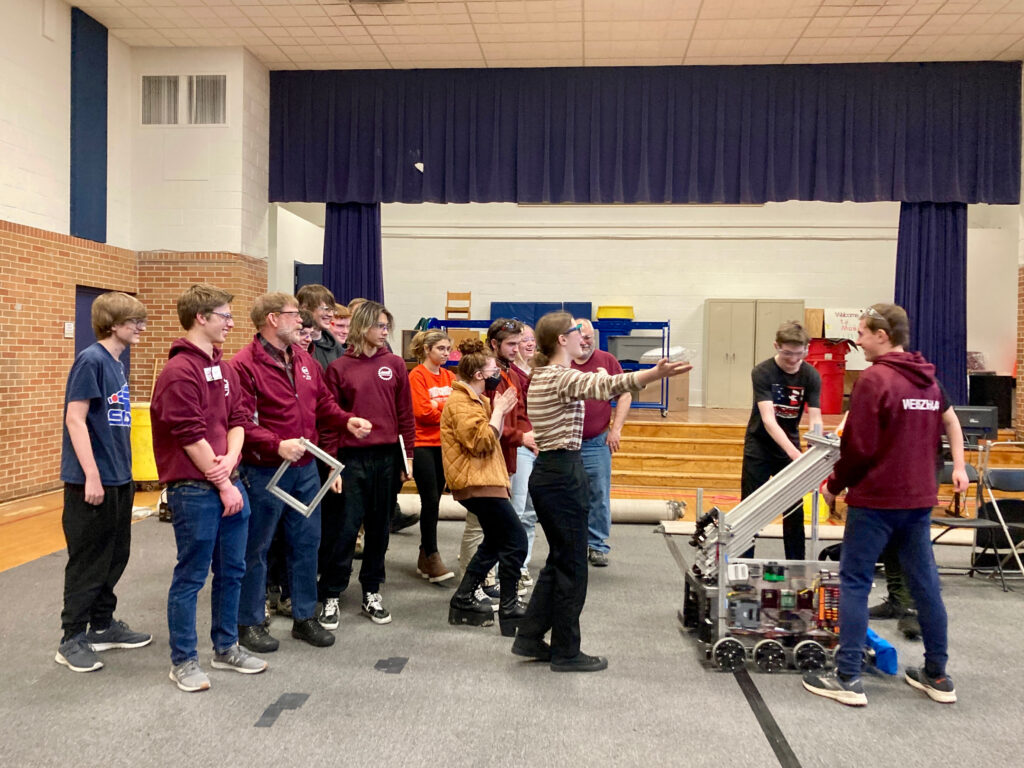 February 15, getting a feel for intake, placement, and cycling times.
Our first district competition was week 1, March 3-4. We placed 4th at the FIM Jackson District event, earning some of the highest scores of the day in several of our matches! We were captains of Alliance 3, and though we were eliminated in our third game of the semifinals, we were a powerful team on the field, and a spirited team in the stands.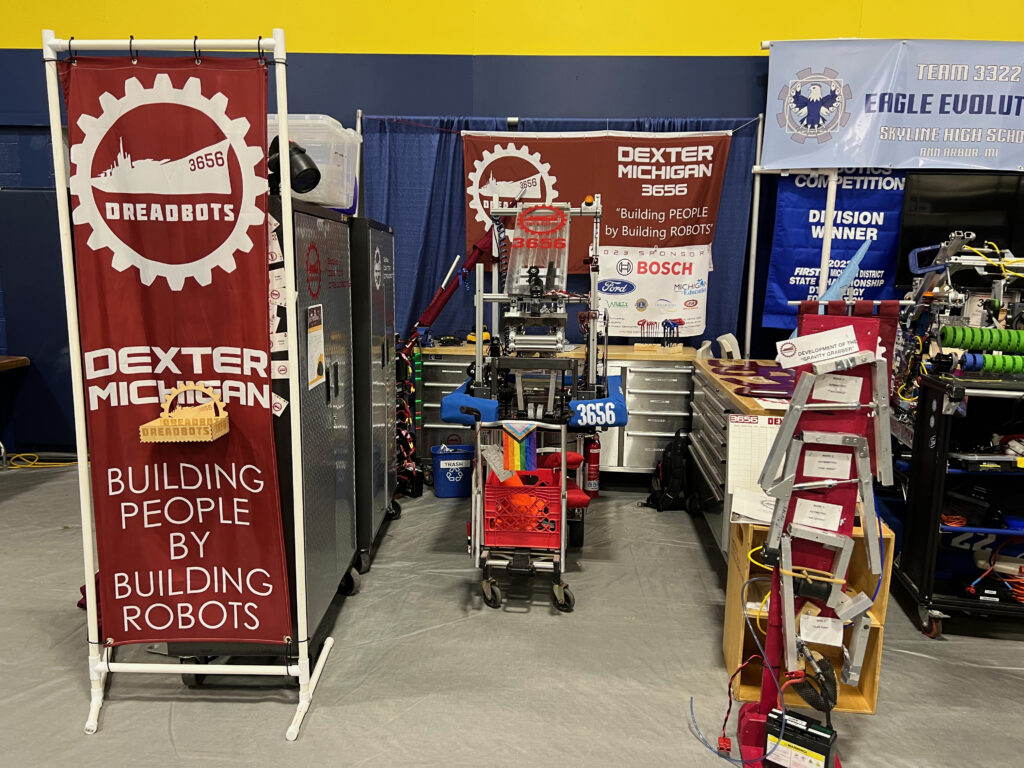 Our second district competition was week 3, March 17-18, at Belleville High School, sponsored by the Belleville Yacht Club and it was a great weekend! The robot and drive team performed very well. We were the first team invited to join Alliance 4, which finished fourth overall in playoffs. We also won the Inspiration in Design Award, and Penelope Babe, one of our co-captains, was selected as Dean's List Finalist.