Meet the Dreadbots!
You can scroll down the page to find the information you are looking for or you can use these links to jump to the section you need:
FIRST Robotics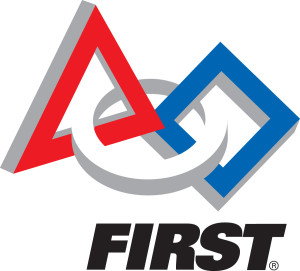 The Dexter High School Dreadbot robotics team participates with FIRST: For Inspiration and Recognition of Science and Technology. Each year FIRST develops a challenge and teams are given six weeks to design a robot to compete.
As of the start of the 2015-2016 season, we have 45 team members all contributing to help this season be a successful one. This is the fifth year that our team has competed in FIRST.  Our team works in a workshop that we share with three other FRC teams and several other area teams occasionally drop by to work or visit.
Award-Winning Team
Student-led
The DHS Dreadbots team is not run by the coaches and mentors. Mentors offer encouragement, maintain safety and offer advice. The students are the ones that come up with the ideas for robot design and construction, strategies of the gameplay, and what part of the team they want to join.
Meet the Team!
The Dreadbots have many different sub-teams that you can be apart of.
Sub-team descriptions coming soon
Technical Sub-teams
Mechanical
Programming
Vision
3D and CAD
Electrical
Non-Technical Sub-teams
Business
Marketing
Pit
Service and Outreach
Safety
All of the team members carry out crucial jobs that help the robot to come together. No matter which part of the team that you are on, everyone loves to teach others what they have learned and make everyone feel included.
Every student is encouraged to participate to some extent in both robot design and build as well as other non-robot aspects of the team such as sponsor relations and outreach.  This allows the team's attitude to be open minded.
With that open-minded attitude, the Dreadbots are a strong team that accepts new ideas and drastic changes. This builds on our enthusiastic attitude. We, as a team, love FIRST Robotics. We love coming to build days and hanging with our friends and having so many opportunities and experiences that one normally doesn't get. Our team is relatively new, but we thrive. We are growing more and more each year. Because of our love for robotics and strong characteristics, our members feel as though our team is like a second family. We love our team, we love the experiences, we love the opportunity, and that is what makes us have such strong qualities as a team.
Robotics 101
Each year we run an annual Robotics 101 series in the pre-season. Experienced students create their own presentations on various aspects of building a robot to give the less experienced members some basic knowledge so they will be able to contribute right away in their first build season. Students are trained on proper use of various tools, including: band saw, drill press, laser cutter, 3D printer, drills, vice grips, files, plasma cutter, and welding.
Gracious Professionalism® and Coopertition®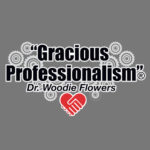 "Gracious Professionalism® is part of the ethos of FIRST. It's a way of doing things that encourages high-quality work, emphasizes the value of others, and respects individuals and the community."
source: www.firstinspires.org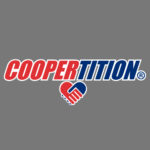 "Coopertition® produces innovation. At FIRST, Coopertition is displaying unqualified kindness and respect in the face of fierce competition. Coopertition is founded on the concept and a philosophy that teams can and should help and cooperate with each other even as they compete."
Coopertition involves learning from teammates. It is teaching teammates. It is learning from Mentors. And it is managing and being managed. Coopertition means competing always, but assisting and enabling others when you can.
source: www.firstinspires.org
The Dreadbots believe in displaying Gracious Professionalism and Coopertition whenever possible. Here are some examples of us showing Gracious Professionalism and Coopertition.