Student Team Leaders and Co-Caption Elections
October 2, 2018 @ 7:00 pm

-

8:30 pm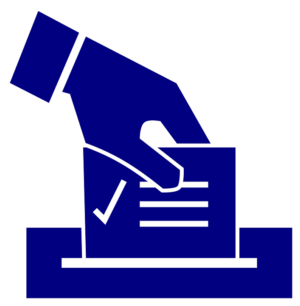 Elections
All the candidates that wish to run for one of the Sub-Team Leader positions and/or a Co-Captain position will be provided three minutes to present to the team. IF YOU WERE A LEADER/CAPTAIN LAST YEAR YOU MUST BE RE-ELECTED TO YOUR POSITION, NO ONE IS GUARANTEED TO KEEP THEIR POSITION FOR THIS YEAR.
Voting will take place after all of the candidates for a position are heard. Then, we move on to the next position for election.
There are 3 components to the election process.  Student vote, mentor vote and essays.  The student votes and mentor votes are tallied separately.  In case of a tie breaker, board members evaluate the essays against a rubric.  The rubric is not published as we don't want students writing to the rubric. We want the candidates to write a genuine essay about why they want the position and how they plan to lead their team. Most students base their speech on their essays so in essence the students and mentors do get a snapshot of the essays. As always, if a board member is a parent of one of the students in a tie-breaker case, they will not have any input into that decision.
Watch your email closer to the election date for important information about how to apply for positions and deadlines.
Review survey results
Last year's survey results will be discussed.